Bio
Abraham J. Galaviz is the son of a tailor and a seamstress. He was born and raised in Mission, Texas, located in the Rio Grande Valley. His parents were Mexican Immigrants who benefited from the Immigration Reform and Control Act of 1986 (1980's Amnesty). From a young age, Abraham was taught the importance of an education and hard work.
After graduating high school, Abraham attended the University of Texas at San Antonio (UTSA). While there, Abraham earned his place on the Dean's List for achieving scholastic distinction. He also interned at the United States District Court for the Western District as a clerk for Judge William Royal Furgeson, Jr.
After graduating from UTSA, Abraham entered law school at Thurgood Marshall School of Law in Houston, Texas. While there, he began working as a Law Clerk for a boutique firm that specializes in immigration law. As a Law Clerk, Abraham learned about the complexities and difficulties of immigration law. He worked closely with attorneys on very complex matters involving clients who were facing deportation and separation from their families.
After graduating law school, Abraham continued to work for the same firm and began representing clients in immigration court where he gained practical and immigration court trial experience. In 2013, Abraham founded his own firm. He also actively volunteers his time on the weekends to provide free legal advice at different workshops throughout the city of Houston.
Abraham is very passionate about his work. He empathizes with Clients because he knows that his parents once traveled the same road his clients are now traveling. The people he helps all have a story behind them. He knows that his clients want the opportunity to work and have a better future. He knows that most of his clients have sacrificed a great deal to come to this country, including risking their lives in crossing the Grand River or the Sonora Desert. Abraham treats his clients with respect, dignity and honesty. He helps families stay together, as well as, legally reunite families after being apart for many years. Most importantly, Abraham helps his clients achieve the American Dream!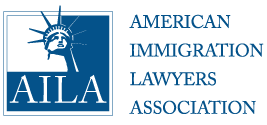 Thanks Galaviz you beat the case!

Leo G.

"My husband is a UNITED STATE NATURALIZED CITIZEN and Galaviz is to thank for his honesty, hard work, and patience."

Marivel H.

"He answered all my questions and was honest with me."

Christin K.